【Stuttgart, Germany】RoboSense, a world-leading provider of Smart LiDAR Sensor Systems, announced it is exhibiting its leading portfolio of smart LiDAR sensor solutions at LogiMAT 2022 on May 31- June 02,2022 at Messe Stuttgart, Germany. The RS-Helios and RS-Bpearl as its star products for Automated Guided Vehicle (AGV) industry are showcasing at Hall 2/ stand D39.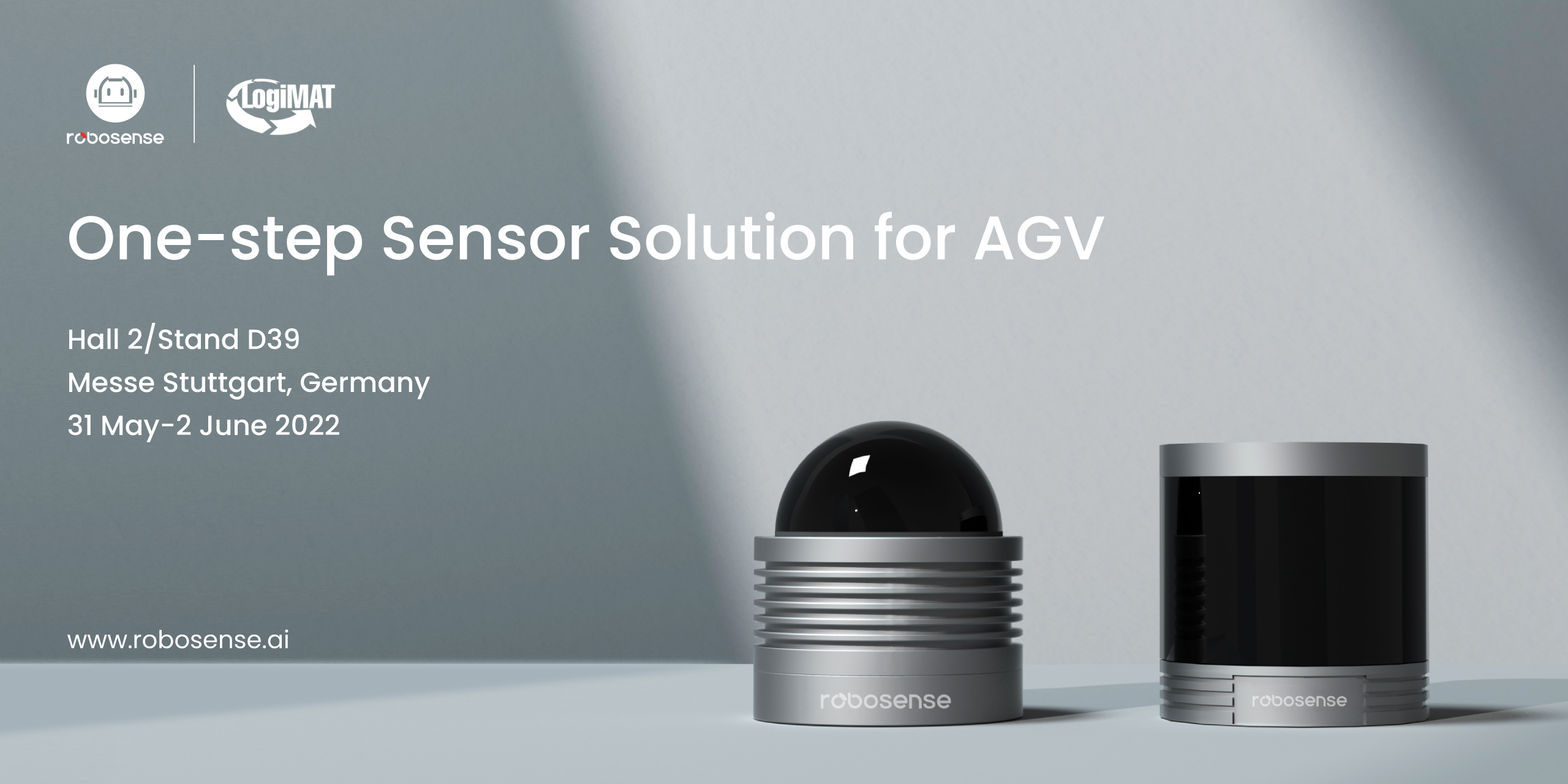 Note:Booth info. of RoboSense
RoboSense will showcase a new generation of 32-beam LiDAR called RS-Helios at the booth. This LiDAR offers horizontal 0°baseline as well as 70°ultra-wide vertical FoV (55°downward), which means that this one LiDAR can realize accurate detection of low objects on the AGV driving lanes and navigation at the same time, integrating navigation and obstacle avoidance. Navigation and obstacle avoidance through one 3D multi-beam LiDAR not only optimizes the number of sensors on the AGV, but also supports operation in outdoor scenarios better.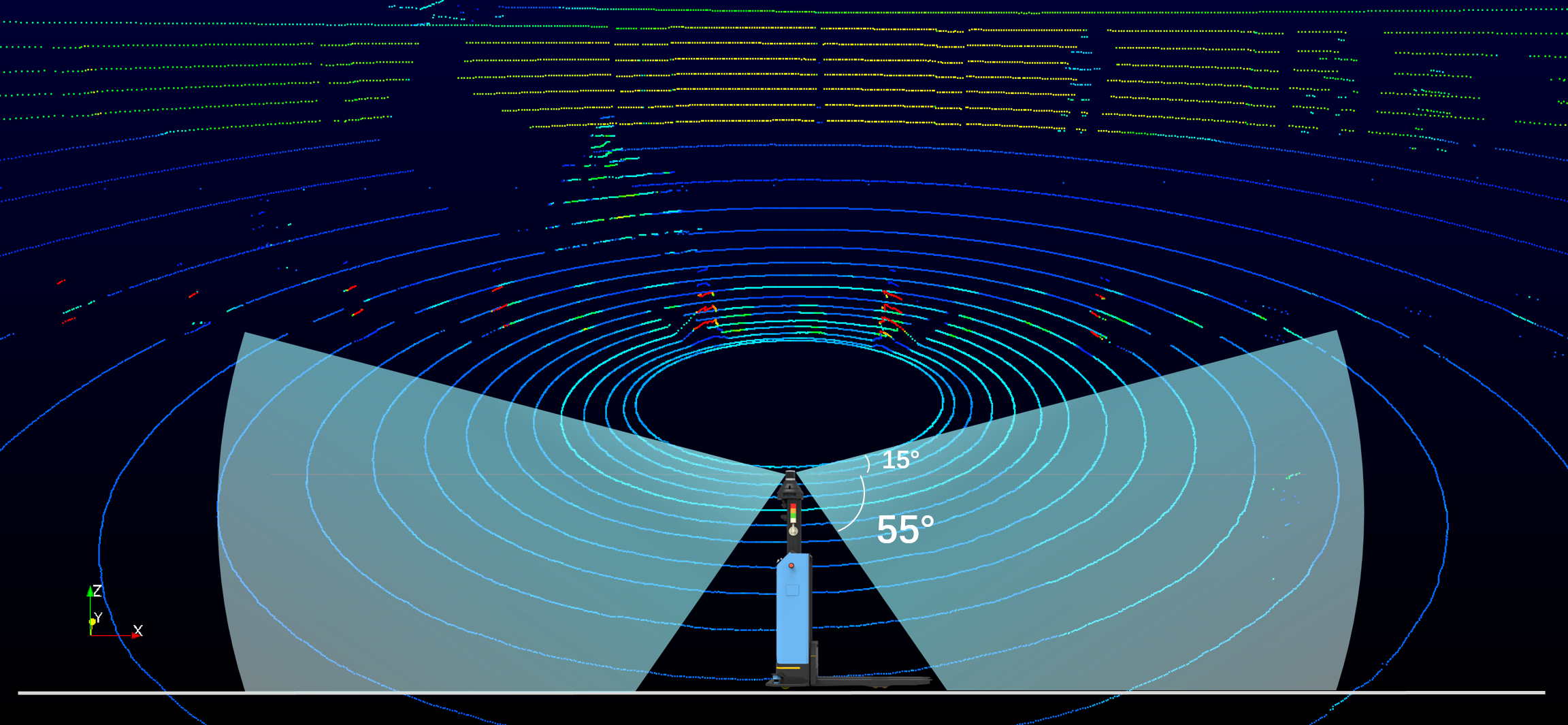 Note: RS-Helios vertical FoV diagram and outdoor real-time 3D imaging point cloud
RoboSense will also showcase RS-Bpearl, a short-range blind spot LiDAR. The LiDAR uses 32 beams to form a 360°×90° hemispherical FoV, which detects obstacles and ground topography changes around the vehicle with no blind spot. RS-Bpearl can fully detect the topographic changes of the platform ground cuttings and accurately identify the shape, size and edge position of the platform to protect the AGV from falling off the platform.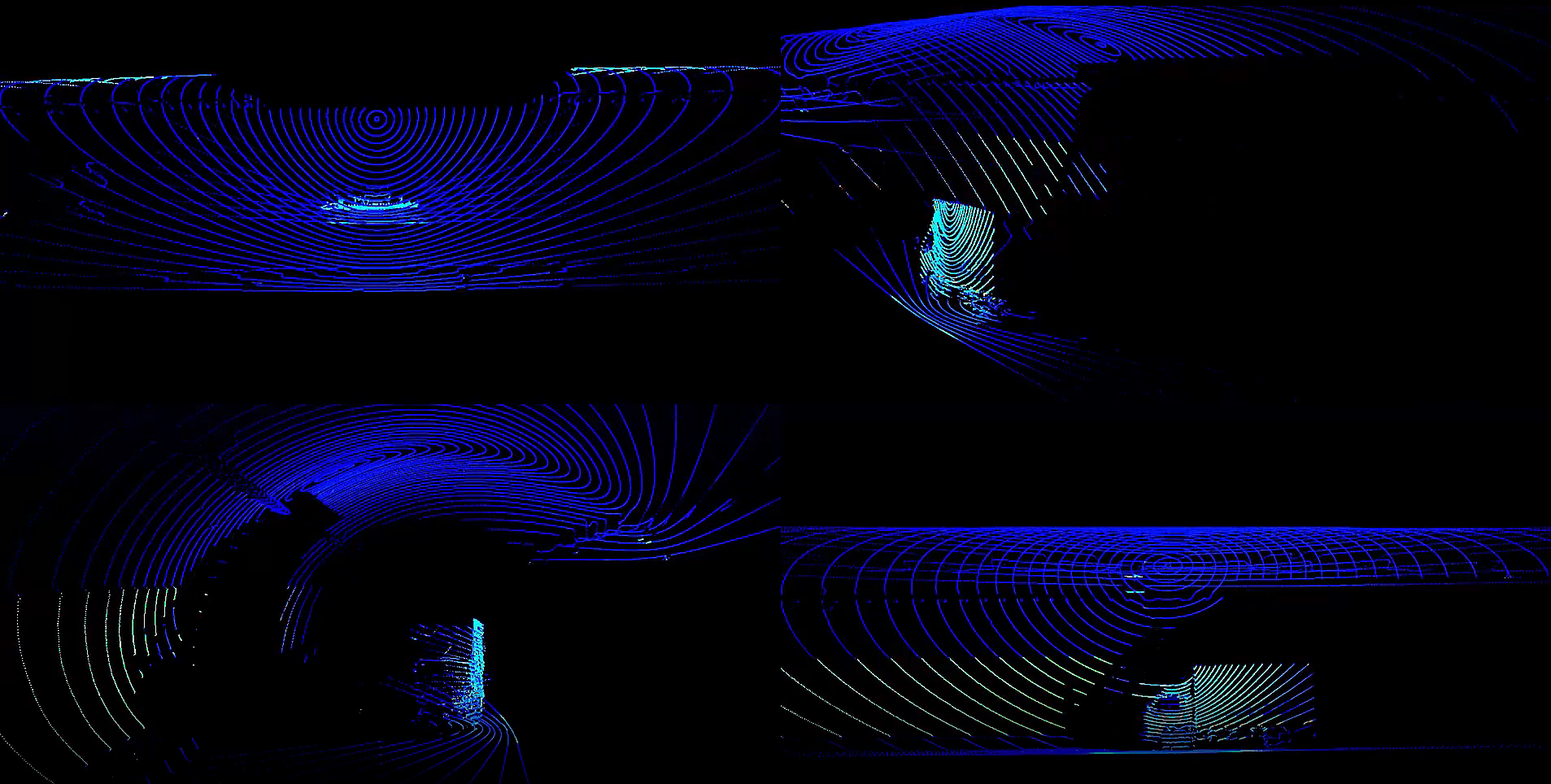 Note:RS-Bpearl point cloud
The increasingly urgent demand for intelligence in the industry and logistics and storage challenged the AGV industry to achieve higher flexibility, universality, safety and reliability. In response, global leading AGV enterprises started to invested in the better-performing 3D LiDAR navigation and obstacle avoidance technology, bringing a new round of navigation technology upgrade to the industry. RoboSense would like to share the latest technology to all attendees for striking up new partnerships and addressing industry needs.
With the exhibition around the corner, all attendees - including clients, journalists, analysts, and industry partners - are welcome to visit RoboSense's booth for detailed solution introductions and live product demonstrations. RoboSense will continue to advance its portfolio to provide clients with smart LiDAR solutions. Together with its partners, RoboSense aims to enabling robots to have superior perception capability to humans.
About RoboSense
RoboSense (Suteng Innovation Technology Co., Ltd.) is a world-leading provider of Smart LiDAR Sensor Systems. Comprising LiDAR sensors, AI perceptions and IC chipsets, its portfolio transforms conventional 3D LiDAR sensors with comprehensive data analysis and interpretation systems. The company's mission is to innovate outstanding hardware and artificial intelligence capabilities to create smart solutions that enable robots, including vehicles, to have perception capabilities superior to humans.
About LogiMAT 2022
LogiMAT, the International Trade Fair for Intralogistics Solutions and Process Management, sets new standards as the biggest annual intralogistics exhibition in Europe. This is the leading international trade fair that provides a comprehensive market overview and competent knowledge-transfer.
Media Contacts
Grace Ye
Oversea PR Manager
media@robosense.ai