【Shenzhen, China】In September 2022, RoboSense officially passed the ASPICE CL2 international authoritative evaluation certification, and the evaluation scope is mainly used for automotive embedded software projects supporting LiDAR. This is the first ASPICE CL2 certification focusing on the field of LiDAR in China.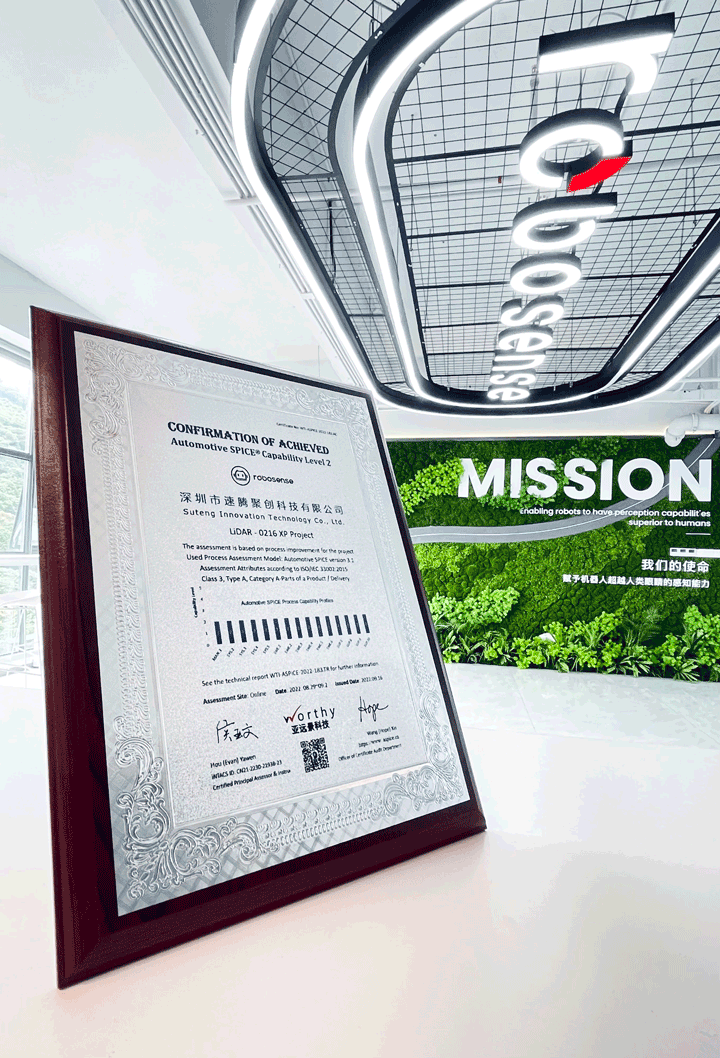 △ ASPICE CL2 Certification
Obtaining this certification marks that the overall capabilities of RoboSense in-vehicle LiDAR product system development, software development and testing, project management, team configuration and quality control have reached the first-class level. It shows that RoboSense's leading technical strength and service quality in the LiDAR industry can fully meet the requirements for global mainstream OEMs and upstream and downstream partners in the supply chain, such as Tier1. At the same time, it also proves that RoboSense has always put the safety and reliability of the automobile grade as the first principle, and adheres to and complies with the international quality standard system.
ASPICE CL2 stands for Automotive Software Process Improvement and Capacity Determination Capacity Level 2, which is one of the universal standards for evaluating the software R&D capabilities of suppliers in the global automotive industry. ASPICE is formulated by VDA: German Association of the Automotive Industry, a well-known German testing and certification agency. It is also one of the access standards for the automotive supply chain such as mainstream OEM manufacturers at home and abroad and Tier 1 system providers in the automotive industry.

According to this standard, CL2 level means that the enterprise can complete the work related to product research and development, carry out advance planning and continuous monitoring of all activities. Also effectively implement project monitoring and quality management, and have the ability to deliver high-quality products on time.
Quality is one of the prerequisites for ensuring the mass production of LiDAR. Since its establishment in 2014, RoboSense has been deeply engaged in technical research and product polishing in the field of LiDAR, and has successively obtained IATF16949, ISO9001, TS22163, ISO45001, ISO14001 and other quality or safety management system certifications. Through the comprehensive strength of software and hardware technology and products, RoboSense is striving to promote the large-scale mass production application of LiDAR.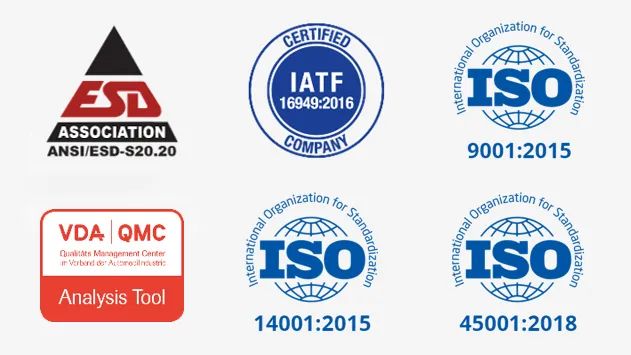 △ Multiple quality system certifications passed by RoboSense
RoboSense will continue to optimize toward better automotive software R&D standards and quality standards, and continue to bring more safety-aware LiDAR technologies and products to upstream and downstream partners in the automotive industry.
About RoboSense
RoboSense (Suteng Innovation Technology Co., Ltd.) is a world-leading provider of Smart LiDAR Sensor Systems. With a complete portfolio of LiDAR sensors, AI perception and IC chipsets, RoboSense transforms conventional 3D LiDAR sensors with comprehensive data analysis and interpretation systems. Its mission is to innovate outstanding hardware and AI capabilities to create smart solutions that enable robots, including autonomous vehicles, to have perception capabilities superior to humans.